The Superhero in Superman!
Throughout my life I have never been a big fan of comic books. In fact, I do not think I have ever read an entire comic book from cover to cover. I used to read the Sunday newspaper comics but even there I only liked the funny ones and even though I tried on occasion, I never got into the serial dramas! But I did like the Saturday cartoons and the weekday afternoon ones based on comic books as well as the live action movies that came to the big screen. Still even in those forms I was more of a fan of the Superhero that began as regular men and secretly became heroes like Bruce Wayne, Peter Parker, Matt Murdock, that enhanced their human abilities and I felt I could more identify with rather than those who were from outer space with super human abilities and disguised as a regular man. I know and I hear the fanboys screaming to tell me that "Superman" had a human mother and therefore was half human! Still what I am trying to delicately say is that as a kid I was not much of a "Superman" fan!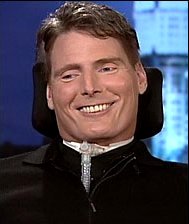 Nonetheless, like many others, I have been inspired by the man who was both - a man who famously played the super human character of "Superman"
on the silver screen, and in his own life he enhanced his human abilities even more after his accident that stole most of his physical abilities and therefore will forever be known to me and millions of others as a real life Superhero, Christopher Reeve. I think the difference of a Hero and a Superhero is that a Superhero inspires, in both words and actions, others to become Heroes in their own lives and communities. And by that definition, Christopher Reeve was without a doubt a Superhero! Let me start a few years ago to explain why he was significant to me and a bit personal even though I never met him in person.
The Backstory
For those who know me and those who have read my Bio here on the Abilities United website know this part of the story, but for those who do not know and to provide a foundation for why this Superhero continues to inspire me today, I must retell part of my story so you can see how our lives intertwined even though we never met in person!
I began the 1995 New Year having just quit a well paying management job because I was resolved to following my dreams after being reminded of them a few months previously in 1994 when I saw this new movie, "Pulp Fiction" at the theatre by a then up-and-coming filmmaker, Quentin Tarantino!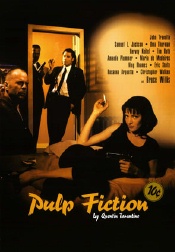 I grew up in Los Angeles and Orange Counties of Southern California and was always a movie lover, but I never really thought about becoming a movie maker! But shortly after moving away from SoCal in 1987, I had attended the Art Institute of Dallas for the Music & Video Business and although it was originally to become a music producer, I found out that my real passion was in creating, writing, and directing stories on video, which quickly evolved into longer storytelling on film! Unfortunately a couple of years after school I had to take full time employment to pay the bills, but after "Pulp Fiction" reminded me how important this dream was to who I was, right down to my very soul, I quit that good management job with great benefits and took an 8 hour per day job so I had time after work to write and direct my first short film which I was unable to do working 12-16 hours a day in the previous job!
Life was really good. I was finally making progress on my filmmaking career and that filled a hole in my life that even a good paying job could not fill. It really was making me happy despite making a lot less money and doing without any benefits (which didn't even cross my mind because I was a very healthy, 30 year old, single man)! I was getting close to shooting my first short film about a guy running from himself, when I went with my brother who was invited by his then girlfriend to a party to meet her friends. April 1, 1995 and yet this gathering seemed to be a joke even though nobody said "April Fools"! It was like a 70's or 80's holdover party of yuppies complete with fondue and a choice of Löwenbräu or Michelob to drink. Although this wasn't our kind of party – even during the 80's (in fact that was the first and only time I have ever had fondue) – and even though we couldn't wait to get out of there, we remained to be polite for his girlfriend's sake! Around 10 p.m. the party was over and we left and went back to his apartment for some Corona's and Goldschläger shots!
Although the remaining night was not much different from many nights I have been through before something happened that changed my life forever. Although it is probably a good thing, I do not remember anything from a few minutes of returning to my brother's apartment through the entire next week. My brothers (all three were there) heard a loud boom just outside the kitchen door where a steep, external staircase was and where they found me unconscious at bottom.
They called 9-1-1 and I was rushed off to the nearest hospital.
I spent the next few hours in the Emergency Room at Parkland Hospital, the Dallas, TX hospital whose claim to fame was the hospital they took J.F.K. to after being shot and killed. Here the medical team determined that I broke 3 vertebrae's in the middle of my back, the Thoracic 7, 8, and 9 of the spine and completely severed the spinal cord at the point of injury. My head hit the walkway at the bottom of the staircase so hard when I fell, that it caused my brain to slam against my skull and hemorrhaged to the point I had a bruise that covered my forehead and they were unsure how bad the injury would effect my brain and its function. I then spent the next week in the I.C.U. where although I was conscious, off and on, I have no memory.
Although I do not remember falling down the staircase or the entire week that followed, they said that when I was awake I was very upset about being there and due to my brain hemorrhage of the two frontal lobes, I had no short term memory and therefore every 5 minutes they had to tell me again why I couldn't leave! When I finally came to, so to speak, a week after my accident, I was very calm and the short term memory loss ended. I was then fitted for a removable torso cast to allow my vertebrae's to heal and transferred to the rehabilitation floor to quickly learn how to be a paraplegic. It wasn't easy or fun and about a week later I was watching the news in my room and the Oklahoma City bombing had just happened. Wow, it seemed not only my life was seriously changing but so is that of our entire country! During this time I also passed a series of tests and interviews with Speech therapists and surprising the medical team the brain injury did not seem to cause any damage except for the loss of my sense of smell.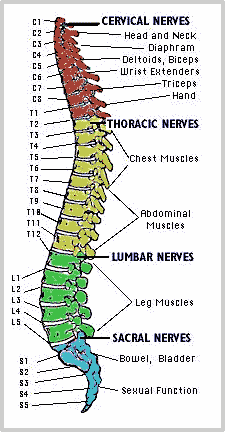 So I lost my memory of the fall down the staircase, the following week of activities and my sense of smell. Well, of course that was along with the sensation and function of the bottom half of my body! I spent 3 more weeks in that room and learning how to transfer into and out of a wheelchair while wearing the torso cast (that was only off when lying in bed) among other important tasks to function as independently as possible for a T-7,8 Spinal Cord Injured (SCI) Complete (meaning the spinal cord is completely cut in half at that point of injury) paraplegic.
At Home
I do not know if I was rushed through the hospital "system" and in-house rehab that lasted a total of 5 weeks including the entire first week which I have no memory of, was by design for teaching the newly paralyzed people to "deal with it" or because I no longer had any medical insurance (thanks to me quitting my management job to follow my dreams) and my bank account immediately balanced at zero! My two story condo in the Art District was gone and I owed money on it and the monthly payments on my newly acquired vehicle. I still also required assistance so I moved in with my mom who was a single working woman, lived in a one bedroom apartment where she sold her couch and put a single bed in the living room until she upgraded to a larger apartment where my two youngest brothers moved in to also help! But in that first apartment was where I would continue to heal, reflect on my life, and what I was going to do now as a paraplegic. I was already determined to make the best of life despite these new challenges! Sure it was hard to internalize and when thoughts of how hard it would be came, I accept them and then move them from my thought process and be glad I was still alive, I could still think for myself despite the brain injury, still had full use of my upper body, and I would focus on what I can do and what will make me happy – like filmmaking!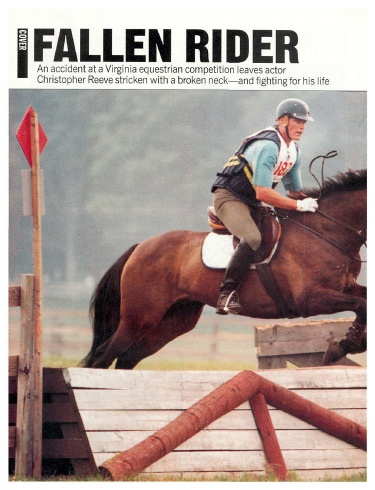 I had been home for about 3 weeks and during Memorial Day weekend I was home alone watching television where I saw a brief news report about actor Christopher Reeve having had a terrible accident while riding a horse during an Equestrian event. They didn't have much info at first but as more was revealed I found out about his spinal cord injury.
Whoa! What is going on in the world? Superman is now paralyzed? This really can happen to anybody, at anytime, and anywhere!
It wasn't long after that I began my out-patient rehab 3 days a week in which my mom and brothers had to go to work and school so I had to take the public transportation back down to Parkland Hospital for the physical therapy. Fortunately the Dallas public transportation system did have specific vans made for those with medical needs and assistance even in 1995, although they never showed up on the scheduled appointment time and it would always take forever getting to and from the destination because they were always shared rides. Still you have to take the good with the bad and at least I had a ride! I have always been of the attitude you have to make the best of what you have. I grew up in a working class family and there were extras once in a while but rarely were they big extras. If we went on vacation it was camping and during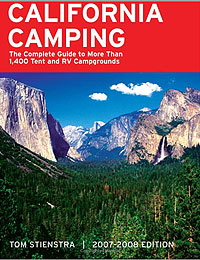 good times it was in an RV, but we never went to exotic locations like Hawaii, or even spending money for the whole family to Disneyland. Still we always had a lot of fun camping! It is all about making the best of what you have. During my rehabilitation time I had doctor's and therapists join my family and friends saying how amazed they were that I had such a positive attitude and outlook despite my condition and especailly so early in my recovery! I didn't really understand why that was so special because to me, I was just being me, and the way I see it is that you are either grateful for what you have and make the best of it, or be all depressed and locked away in a room focusing on all that was lost and will never be. In addition to being asked to talk to other patients at the rehab facility, or even to some they wanted me to encourage to even attend rehab, I was also encouraged to become a public speaker, but I cannot explain how it is that I have the attitude and ability to be so positive - I was just being me - and so I did explain to some patients and people going through troubling times, that when the dark times come, accept them and focus on what you do have and when you make the best of what you do have control of - you will be happy.
During this time there was very little information on Christopher Reeve but I knew he was going through very similar experiences even though his was much more intense. Well, of course it was different, after all Christopher Reeve was a Hollywood movie star and had the best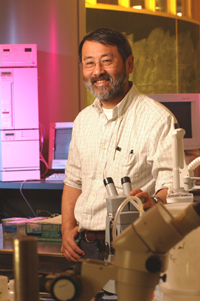 medical doctors, specialists, teams and staff at his disposal, as well as the top rehabilitation facility, therapists and equipment, not to mention that he didn't have to wait an hour from the scheduled pickup from public transportation! But Christopher was the first to recognize this and to publicly admit it - I think it was also part of his motivation to bring focus to those with severe disAbilities such as paraplegia. And despite all the recources at his disposal, you have to take into account that he also had the highest or nearly the highest level of spinal cord injury that anyone can have, leaving him with very little sensation or function at all, and to me, as I already mentioned, but can not be said enough, reminded me of how very grateful I was for being alive and having the abilities I did have thanks to the complete use of my upper body. That made me even more determined to make the best of what I had.
I was also very much still thinking about my work, my short film, and how I could wed the film and video industry with the disAbled community.
When I began to look at what could be done, what wasn't available, I quickly saw that the possibilities of creating new and fresh portrayals in films and television featuring paraplegics and others with a disAbility where endless! And the one thing I was sure of was that my passion for filmmaking was not paralyzed with the bottom half of my body! In fact, this new lifestyle as a paraplegic and a member of the disAbility minority community had increased my passion and refined my career goals to bring an honest portrayal of paraplegics without stereotypes and images of pity or having to be some inspirational being, and instead just be a human being, treated not as being "normal" but being an equal in the human race, and in society despite the extra challenges!
Nothing Is Impossible
It was obvious that I felt an immediate connection with Christopher Reeve after he also severed his spinal cord a mere 8 weeks after I had, and we both worked in the entertainment industry.
Well, obviously he was already a well established member of the entertainment community as an accomplished actor and therefore was already "accepted" in the business, and I was merely trying to break in, but nonetheless it was something else we had in common. As it turns out we both were also born in the month of September and during the
Chinese Year of the Dragon, although 12 years apart (Christopher was born September 25, 1952 and I was born on September 11, 1964)!
And we both were also on a mission with a cause worthy of a lot of attention and would benefit millions of people with a disAbility, especially those with the disAbility of paralysis, including future generations! But that is about where our commonalities ended and went along different paths as Christopher was focused on curing paralysis and I was determined to change the images of those living with paralysis by breaking the Hollywood stereotypes and providing authentic representations that would greatly help change the opinions of society about those with a disAbility, empower the entire disAbility community with authentic representations and portrayals that will finally provide movie heroes that just happen to also be paraplegics!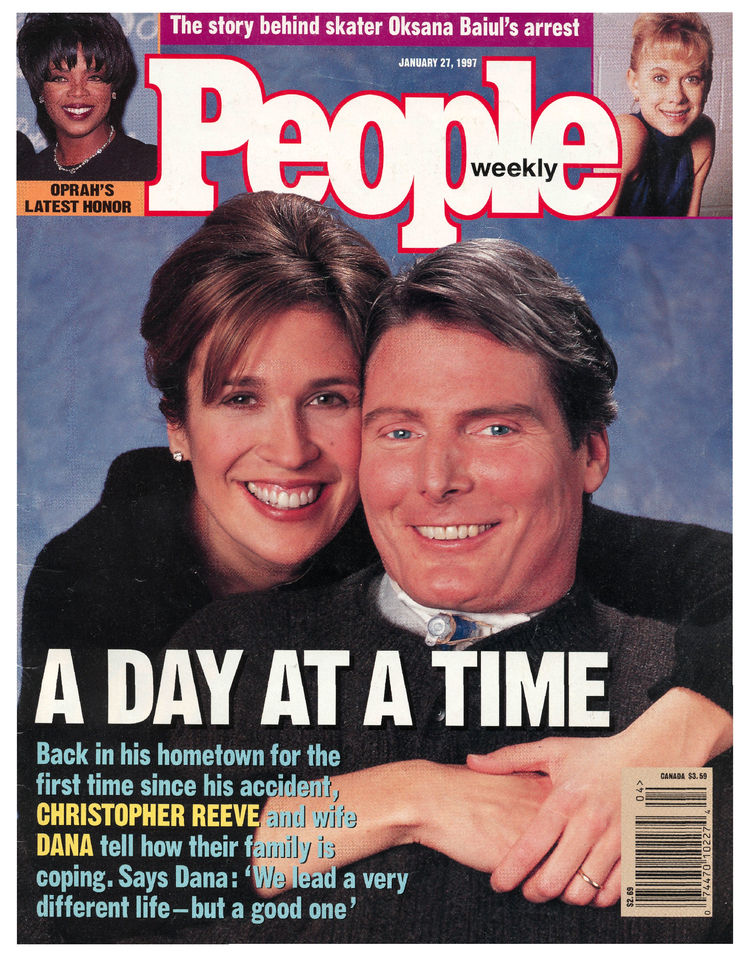 Despite having different missions, Christopher and I were still on the same page in helping this new community we found ourselves suddenly a part of. His public profile was a bonus to all of us by bringing spinal cord injuries and diseases that cause paralysis to the attention of millions in many aspects of society though the news media, entertainment media, the medical community, and even to the U.S. government. And all of this was in addition to his daily activities which included a lot as a high injury quadriplegic that takes a lot of extra effort and time, and then on to his daily rehab exercises, his family activities, and his foundation to raise awareness, money and support to find a cure for paralysis, he also continued to work in Hollywood as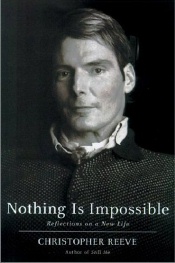 both an actor and a director, as well as writing books, my favorite being the second entitled "Nothing Is Impossible: Reflections on a New Life". Talk about an inspiration! He believed in people and that they could be heroes! He opened the first chapter of the book recalling a speech he gave in 2001 in which he said, "Whether you succeed or whether you encounter adversity, you always have to believe in your worth as a person. That's what counts." He believed in himself and inspired others to believe in themselves. The hero lies within and he was able to write about it and provide hope to anyone regardless of their situation.
Yes, he inspired and not just the book, but he was an inspiration through the example of his entire life or "new life". Despite wishing that he did focus more on changing Hollywood's stereotypes and barriers of attitude, he did so much and all with much less physical abilities then I have, along with remaining so passionate about everything he did, that he did so much with so little. Christopher Reeve didn't have to do anything and nobody would have critized him considering his "new life" had so many challenges as is. But the spot light and responsibility of being a spokesman, a face and fame to spinal cord injuries, paraplegia, was forced upon him and instead of hiding, he accepted it and took it beyond everyone's expectations. Along with all of his above mentioned activities, passion, and work, he also inspired so many and continues to this day, all of which is easy to see why he went from just being the well known "Superman" of the big screen and someone who I had a lot in common with, to a Superhero to me and millions of others all over the world!
Real Shock & Awe
From those early days of both of our paralyzing accidents in 1995, to the time Christopher showed up at the Oscars and rolled out on the stage to a standing ovation, to his books, his public fight to raise awareness and support for research in finding a cure for paralysis, to his personal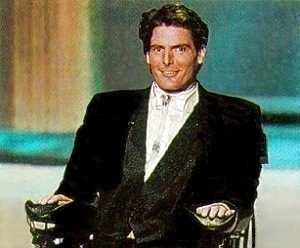 interviews that showed his life and progress toward his goal of walking again, to his continued work in Hollywood, and because of all the things we had in common, I looked forward to the day I would meet Christopher Reeve in person. I came close when I did all I could to buy a ticket and attend the Kent Waldrep National Paralysis Foundation for a Cure Gala (I think it was in 1999-ish?) when Christopher was scheduled to appear but for health reasons he was unable to travel down to Dallas for the event. Still it was a fantastic evening with other celebrity guests who performed on the stage and surely there would be other opportunities for me to meet Christopher and maybe be able to let him know what it is that I am doing with my filmmaking work, breaking the stereotypes and providing a genuine and authentic voice, vision, and representation.
Sure I wanted to meet him because of all the things we had in common but aside from the personal reasons there was the business reasons.
Christopher was the first real hope for those with a disAbility in Hollywood – of bringing an authentic representation and change in the way we are portrayed with the stereotypical images and plots. Although he was focused more on finding a cure for paralysis, I was completely committed and dedicated to this change and providing the authentic voice and vision as a filmmaker with paralysis. Maybe with
all his connections in "the biz" he could make a couple of introductions and help me make this a reality for myself and millions of other paraplegics and people with a disAbility in general. But I got busy with all my work and having to deal with a lot more obstacles than I thought there would be in Hollywood and so I did not think of when I would finally hook-up with Christopher Reeve!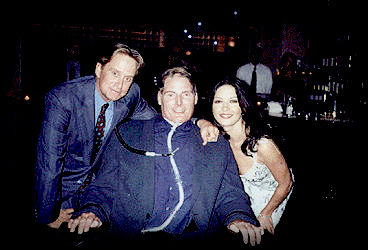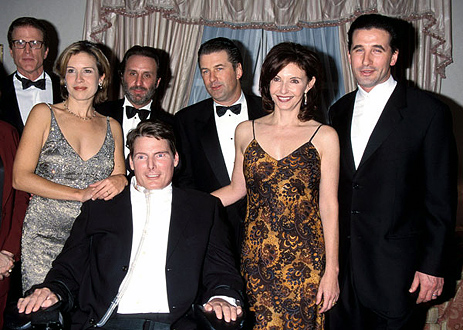 In 2004, I had moved from Dallas and although it wasn't back to where I promised I would return, my beloved SoCal where I grew up, it was a lot closer in Phoenix, AZ. I did have some good meetings that seemed like I would be able to get funding for my "Independent Travels" a television series that I developed and explores the accessible areas and activities for travelers with disAbilities, but it did not get signed on the bottom line. Another obstacle, but I really wanted to focus on my most recently finished screenplay for the feature film project, "London Time". At this time, I remember reading a short interview with Christopher talking about directing his latest movie, "The Brooke Ellison Story" and the unbearable heat in Louisiana where they were shooting on location. I read a little about the storyline of the film and although it was not my kind of film, personally or professionally, as it sounded a bit like it fell into the "predictably inspirational" category (one of the three I have identified as being stereotypical), I loved that he was focusing on his passion for film and that this would keep the presence of a person with a disAbility working in Hollywood - proving that we can do it and should be allowed to be filmmakers with a disAbility! It also felt like our day for meeting in person was getting closer! But a month later, the next public report about Christopher was all over the news saying that on October 10, 2004, Christopher Reeve has died.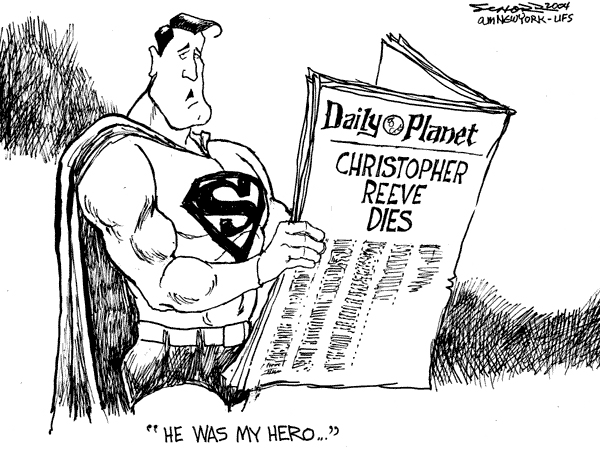 I was shocked. More than shocked and surprised by that reaction because I have never had anyone really close to me die and despite having never met Christopher it was somehow still emotional and personal. I spent most of the day in solitude and remembering how I had so much in common with him and the fact that we were both paralyzed only weeks a part in 1995. That had me thinking some of my own mortality was once again. I also felt a little guilty for being critical of his focus not being more on the same page as mine when it came to filmmaking and more importantly making a permanent change in the way Hollywood portrays and represents those with a disAbility - especially when reflecting on all that he did do when he didn't have to do anything! Still, in addition to the personal shock and awe his sudden and premature death caused, and because my work as a filmmaker, advocate for fair and equal rights to self represent in the creative roles in movies and television that will provide real inclusion and empowerment to paraplegics and others with a disAbility - is my life, I couldn't help but also think this was the end of the only real hope, or at least serious solid connection that paraplegics had in Hollywood.
Despite this shocking news and its meaning to me both personally and professionally, I had to continue looking and moving forward. So just as I did when I was first paralyzed, I kept my focus on what I could do and not worry about what I cannot do. And although Christopher was no longer with us and the hope he provided, the example he was providing to Hollywood, and to those of us with a disAbility with the dreams of making it in Hollywood, and his very public profile and business connections now gone, I felt that Christopher wanted me to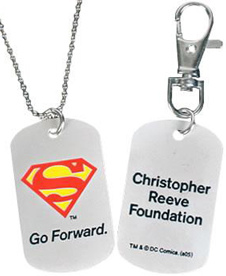 continue and fight the obstacles, objections, the ignorance, and the extra challenges that those with a disAbility face in Hollywood to make my dreams that would affect millions of lives a reality. So for my own sake, staying true to who I am, and to honor Christopher Reeve who was a great inspiration and a Superhero to me, I would keep the faith by making the impossible dream possible, not just for myself, but also for many others who are trying to work in the entertainment industry despite the stereotypes and discrimination based on misconceptions and myths of those with a disAbility, and for the millions of people living with a disAbility today and future generations, who will finally have the respect and dignity of genuine inclusion by being authentically portrayed and represented in commercial, non-stereotypical movies and television programs that they, their loved ones, family and friends, neighbors, and co-workers love to watch! I will not only pick up the torch that Christopher had working and representing those with a disAbility in the entertainment industry but also stay the course I have created, developed and been working toward in taking it to the next level in Hollywood!
The Entertainment Industry
The optimism and excitement of the seemingly endless opportunities to provide a missing link in Hollywood that I was filled with shortly after being paralyzed has been seriously tried and tested over the past 15 years! I began with writing one feature length screenplay, "Forever Yours" and although I got the interest of some independent film producers who loved my pitch, they wanted changes to the character and/or story to be more stereotypical of those featuring a paraplegic character so I pulled it from submissions, wrote more screenplays - feature length and shorts, as well as short stories I wanted to adapt into screenplays, I had to also combine all this work and create a production company with its unique brand of breaking the stereotypes and providing the authentic voice, vision and representation to answer each and every objection to having the decency to be portrayed as nearly all other minorities – by having the respect to represent ourselves instead of only by able bodied people who have no idea what it is like to live with the physical, medical, economical, and social challenges that are forced upon us with a disAbility. And to prove that this risk of allowing this decent, human rights representation of a paraplegic filmmaker, directing a paraplegic actor with a professional independent budget and distribution support could very well be a commercial success, I wrote the business plans that details the business model that is supported by research and development, and includes industry standards for both the Abilities United Productions company, and for the production budget and distribution of the premier feature length film, "London Time".
Unfortunately, aside from the typical challenges all first time filmmakers have in Hollywood, I and all those with a disAbility have the additional challenges of the stereotypes and discrimination that is common and despite most saying it is wrong - it is still accepted practices in the entertainment industry and very few are afraid to rock the boat! I could write volumes on what I have found to be the obvious elephant in the room (and studio, location sets, auditions, etc.) and what the causes and results of the common Hollywood practices that continue - even today in the 21st century - to stereotype, repress and even discriminate against paraplegics and others with a disAbility in the entertainment industry. But instead I will reference the Screen Actor's Guild's report that was published in May 2005 but has seen little change in Hollywood despite this scathing report that details the discrimination and stereotypes of performers with a disAbility, and to my blog which I have been writing for the past 5 years and has many entries that covers most of the aspects and levels of accepted practices that make it incredibly hard to even ask for the same human respect and dignity that others get in movies and television.
I have one question - what hope, motivation, examples does any paraplegic or person with a disAbility have to inspire him or her to even dream about a career in Hollywood?
Hollywood is still part of America, right? If you can dream it, you can be it! But right now as person with a disAbility really has no reason to dream of being a creative artist in Hollywood. Hollywood's history is filled with examples of those with a disABility and especially those who are paraplegics being repressed, steretoyped, discriminated, and nearly always being represented by able bodied writers, directors, and actors. BUT, let us just look at the most recent example and I believe it really epitomizes Hollywood's perpetual cycle of inclusion and thoughts on paraplegics and others with a disAbility. The hit television show on Fox that began in 2009 called, "Glee". In its 9th episode called "Wheels" it revolves around how difficult it is for one of the characters, Artie who is a paraplegic. Artie has a crush on one of his classmates from his Glee club, and when it is revealed that she has been faking her speech disAbility, a stutter, for years and now feels free to admit it and stop faking it, Artie gets real upset that someone would fake a disAbility for any reason because as he says " he cannot fake being a paraplegic and will spend his entire life in a wheelchair." REALLY? So Ryan Murphy, Brad Falchuk, and Ian Brennan, who are the writers, directors, producers, and creators of this show – obviously understand that it is really offensive to those of us living with a disAbility for anyone to fake having a disAbility, while they hired an able bodied actor to fake the disAbility and to act upset that a classmate is faking a disAbility. WOW! And most of the audience fans of the show wrote on the "Glee" website and fansites that they were worried about the characters getting together and did not completely understand Artie's reaction. Do you think that if the actor portraying Artie was a paraplegic and not an actor faking it and faking that he was upset that her character was faking it, that the fans would have understood better? Will we may never know since Hollywood continues to find it completely acceptable, legally and morally, to hire able bodied actors for all the featured roles of characters who are paraplegics!
I talk about more of this on my blog, but just wanted to show the example of what it is like for paraplegics being portrayed and represented in Hollywood. Look at the movie roles of characters who are paraplegics and those with a disAbility in general, and you will see that in Hollywood this hypocritical attitude and standard industry practices that dismiss actors, writers, and directors with a disAbility is common. In fact, most will point their fingers at me saying I should not be criticizing and instead be grateful there are at least shows that have the diversity to include a character who is a paraplegic. Well, there is currently only one American television show, "Glee" that has a paraplegic character. This is my only representation on television - an able bodied actor playing a paraplegic character who is a teenage geek and if that wasn't enough he also likes to sing and dance in the Glee club. Really? That is it?
Interestingly in that same episode that I mentioned above, they did have two other characters with a disAbility – guest roles that were very limited and were characters that had Down syndrome – in which they got two actresses with Down syndrome to portray and represent those characters! What does this mean? Most likely it is because taking an able bodied actor and using a lot of makeup and even some facial props along with using the speech inflections to simulate those common for people living with Down syndrome would be too much faking and that would not be the right thing to do?! But if it is an easy disAbility to fake, like sitting an able bodied actor down in a wheelchair – that is okay – even if it will offend every person with paralysis – even if you know it will be offensive to those who are paralyzed - even if you openly display how offensive it is though the character that the actor who is faking the disAbility is representing – all of which is okay because they are Hollywood and they can be hypocrites and preach to everyone about what is wrong - even while they are doing the exact same wrong, and can get away with whatever they want! Much like the recent talk about Celebrity Justice, but this is on a much larger scale, of the entire industry and impacts the entire community of 56+ million Americans with a disAbility plus their family and friends, and adds to the entire cultural landscape of how all Americans look at and treat those with a disAbility, not to mention how it is accepted practice to discriminate against those with a disAbility and that is called -- Hollywood Justice!
The Superhero Spirit Lives!
This is the industry environment that I deal with everyday as I try and bring about a change in the way paraplegics and others with a disAbility are portrayed and represented in movies and television. Give me, give us the right, the respect and the dignity to represent ourselves and end the stereotypes and the offensive faking a disAbility. I have everything ready to go – the business plans, the creative material, to make a commercial feature film – not a statement film or one filled with stereotypes about how hard it is to be a paraplegic, or one surrounded by a political agenda, or that is predictably inspirational – I have the kind of portrayal and representation with "London Time" that is like a "Dirty Harry" and/or "Lethal Weapon" meets "Ironside" – a 21st century homicide detective who happens to be a paraplegic and is more than ready to be a movie hero for millions of paraplegics, others with a disAbility, and even easily crossover to able bodied audience members!
But sometimes it gets so frustrating when I cannot even get past the assistants' assistant because the word "paraplegic" or "disAbility" was mentioned! When I get down to where I sometimes wonder if I can take much more, I get an email from a person who has a disAbility, or a parent who has a child with a disAbility that saw my Abilities United website and/or blog and they tell me how grateful they are of what I have done and although it isn't anything compared to the impact that a feature film in theatres and then available in their homes on DVD, like those I propose – they tell me that they are inspired by me and my work! Some say that they feel there is hope that Hollywood will change when they visit my website and/or blog and see my passion and determination! This re-energizes, motivates, and helps me to continue on with this mission.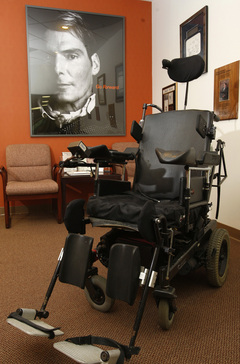 And when those emails are far and few in between, and I am going through another series of rejections and being ignored, I can sometimes feel the spirit of Superman, the Superhero Christopher Reeve inspiring me, encouraging me to keep fighting and reminding me that "Nothing Is Impossible", and not only take the next step (figuratively, obviously!!!) of making a feature film that stars a character who is a paraplegic, but also to remain true to my mission to make a significant "turning point" in American cinema for those with a disAbility with authentic representation and without stereotypical characters and stories. I am not only inspired to continue, but kind of feel like I have met Christopher Reeve in person! Now if the Superman spirit of the Superhero Christopher Reeve can do the same with some of the Hollywood players and makers – to inspire them to look outside the box, or to realize what impact their stereotypes and discrimination has, and get them to look in my direction, or to accept my phone calls and listen to what I propose and have developed to change Hollywood for the better – to make history – create a brighter future with real inclusion that is much thicker than the paper it is written on – then we will have the human respect and dignity that all others have when watching a movie or television program that portrays and represents them!
I have promised many people over the years, that I will never quit in this mission that I am so passionate about, and thanks to those who give me words of encouragement, and that includes the Superhero, Christopher Reeve, I will endure and I will help usher in what history will soon record as a significant "turning point" in American cinema that will empower paraplegics and others with a disAbility while Hollywood will end being hypocrites and become as diverse and inclusive as they like to claim they are!
I know there are people in and outside of Hollywood that do care about everyone having the right and respect to represent themselves and not be subjected to having those who have no idea how significant an identity factor of being paralyzed is like and that those are the only ones portraying and representing by faking the disAbility - who will go beyond just knowing that it offends but will not offend in the process by hiring those without a disAbility to fake that they know what it is like - and these people in and outside of Hollywood with respect for others, will go beyond merely saying the politically correct things and like the Superhero, Christopher Reeve will go into action and help with adding their Abilities to be United in this cause of breaking the stereotypes and providing a fair and equal opportunity to represent ourselves through authentic voices, visions, and performances. I know these people and organizations are there and even though I have tried for 15 years to find them I must continue to look for them to join me with their actions and then history and especially millions and millions of people with a disAbility, now and in the future, will no doubt look upon them as Superheroes too!
Are you one them? Do you know someone who is or could be?
Follow Christopher Reeve's example in being a Superhero by following your heart and taking action - don't just say it is a good idea, or that Hollywood should be better - join me and be part of American cinema history that features a paraplegic character in the starring role and here is the innovative part:
- it is in a very commercially viable film (not a documentary, not a statement film, not a stereotypical film all about the disAbility, surrounded by a political agenda, or predicatably inspirational) like all those featured here on my website (for a perfect example see: "London Time")

- and is written and directed by a paraplegic (yours truly)

- and the paraplegic character will be performed by a paraplegic actor!
It is the 21st century and you can be a Superhero helping me bring the long awaited basic human decency and respect to paraplegics representing ourselves in theatrical movies that will empower the entire disAbled community! And will show society that paraplegics and those with other disAbilities can do it - are important enough to not only be featured in a movie but also be part of it as the voice, vision, and performance. It is way past time for a movie hero for that those with a disAbility can point to as one they can relate to and identify with and authentically represent - our voices and our heroes! But it will take a lot of heroes and even some Superheroes to join me and make this a reality! Real inclusion and real diversity - not just talk and not just written on paper! Are you ready to be part of a brighter future and a real change in Hollywood?
Here's your chance to be super human, a hero and a superhero with the crucial beginning - the short film "Glacial Breeze" and the new IndieGoGo "Glacial Breeze" webpage to make it happen! Or Contact me about how or what Abilities you can add to be United with us in making this historic change for a real inclusive Hollywood and a more respectful future to those with a disAbility all over the world!
Remember my definition at the top of this page that a Superhero is one who inspires others to become heroes? Christopher Reeve was and his spirit and legacy still is a Superhero who inspires others to look within and believe in their worth as a person and then they too will find, as Mariah Carey sings so beautifully, that the hero is within them!
Abilities United Productions © 2010 | Privacy Policy