UPDATES:
Here are the updates fot the production of the short film, "Glacial Breeze"! Please visit this page to see the progress and be a part of doing the right thing in portraying and representing those with a disAbility in the entertianment media!
October 25, 2010: Went live with the crowd funding website IndieGoGo's "Glacial Breeze" page! Making a beginning social media campaign inviting friends to visit new IndieGoGo site but mainly working toward securing the two lead cast members before the major marketing campaign!
November 10, 2010: Made a new main picture for "Glacial Breeze" promo: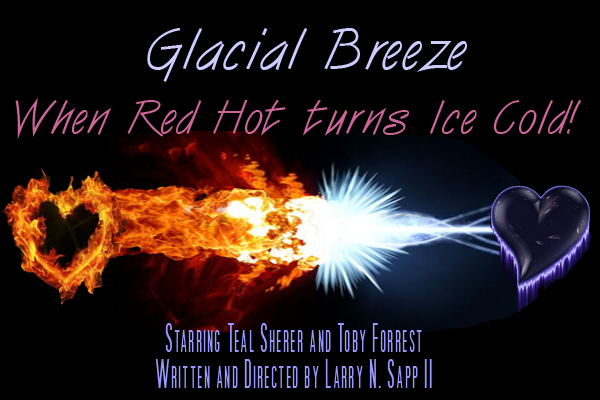 Added this new promo picture to the Abilities United home page and the "Glacial Breeze" IndieGoGo webpage! Also made some significant text changes to the "Glacial Breeze" descriptions on both webpages!
November 15, 2010: Breaking News - last week actors Teal Sherer and Toby Forrest have accepted the parts of the two leading characters, Marisa and McQueen! Both are fantastic and multi-talented and authentic performers with a disAbility!
Teal Sherer
Teal is very busy in a lot of activities and consistently works in television, film, and theatre. Many recognize her from the national television commercial for Liberty Mutual. Her beauty and magnetic personality have people drawn to her wherever she is! Along with her professional experience and talent makes a perfect casting to play Marisa in "Glacial Breeze".
To learn more about Teal visit: TealSherer.com, and Facebook.com/TealSherer
Toby Forrest
Toby has the natural essence of cool to play McQueen (character I named after Steve McQueen!) and is a non-stop artist. He is an actor and a rock star! He is the lead singer in the band Cityzen that rocks clubs all over! He has also acted in an episode of the new CBS Primetime television show, "The Defenders" in which he was fantastic! Toby will bring to life the character of McQueen that I envisioned when writing "Glacial Breeze"!
To learn more about Toby visit: Facebook.com/TobiasForrest, and CityzenBand.com
Check back often for new Updates!
IF YOU HAVE NOT, PLEASE VISIT THE "GLACIAL BREEZE" PAGE HERE ON THE WEBSITE